Hi guys,
I am about to rebuild my portfolio on 
Mikablog|Foto
with the help of X3.
Currently I have a problem with some, not all, photos. They seem to be corrupted somehow. Is this due to the infamous php-bug?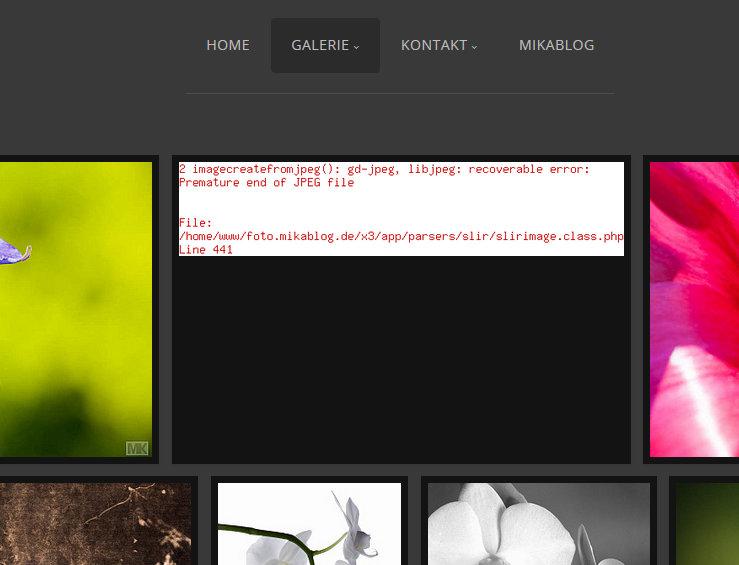 Another issue: I can't figure out which IPTC-tag X3 is expecting for "description". In Lightroom (and about anywhere else AFAIK) this corresponds to "caption". But whatever I add in Lightroom - X3 only uses the "Title".
Talking about Lightroom. As one of the many Koken-orphans I am spoiled as far as uploading pictures directly to the site (Koken, Flickr, WordPress...) is concerned. I'd love to see this implemented in X3 as well.
Currently I use a FTP-plugin for LR and point it to a folder named "upload" in X3 - which is not displaying anywhere on the site except for the backend. From there I can move the pictures to the respective gallery. Kind of works.
Oh, and - tags. I'd love not to have to duplicate photos anymore. But that is a feature request rather.
Any help/feedback/hints would be appreciated.
Michael